How to get Machine Code?
How to register product by Registration Code?


For example, as for TOEFL iBT Speaking Conqueror



Step 1: Double click the program icon on the desktop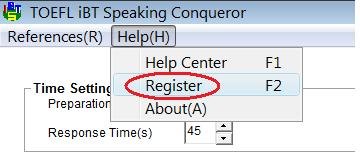 Step 2: Run menu "Help-Register"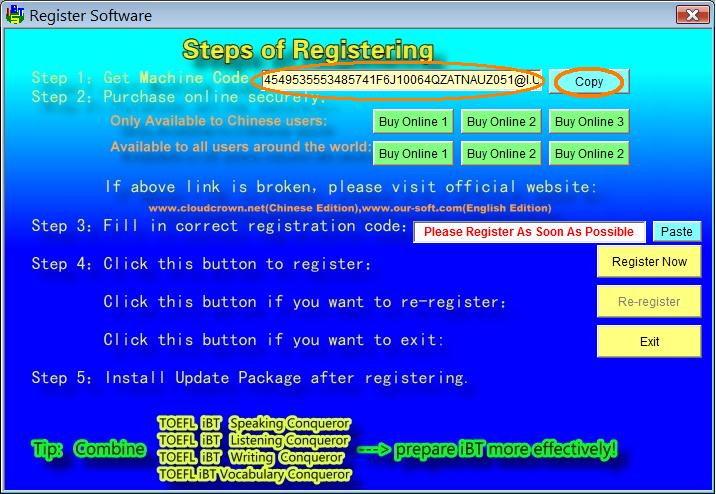 Step 3: You can see the Machine Code of 40 characters. Click button "Copy" to put Machine Code into clipboard, and paste it in your order.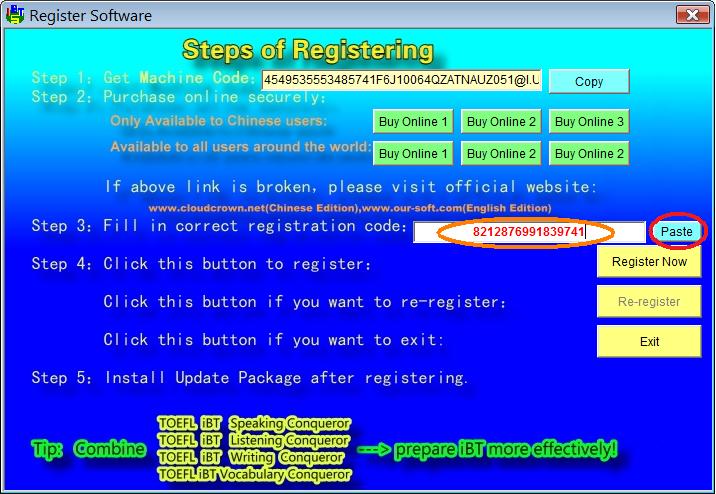 Step 4: You will receive the Registration Code after pay your order. Paste the Registration Code here.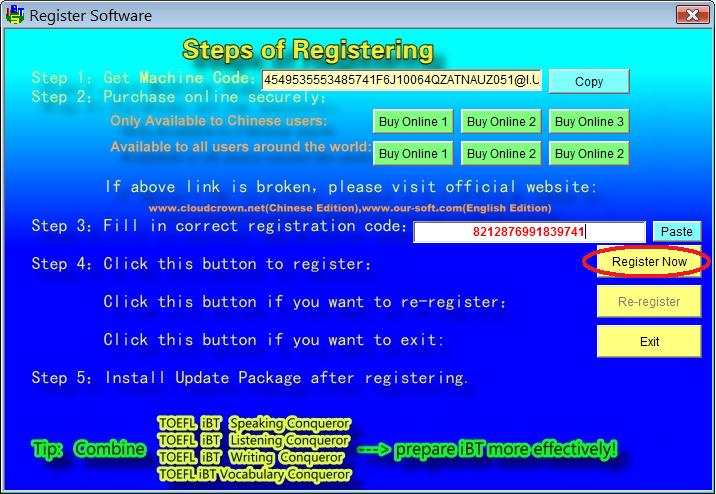 Step 5: Click button "Register Now"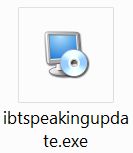 Step 6: Download and run Update Package. (You will receive Registration Code and Update package at the same time.)

As for other products, you can get the Machine Code, and register your product after receiving authorized Registration Code by the same steps.





All rights reserved. CloudCrown Studio. 1998-2009